Jubilee Picnic at King George's Field - In Pictures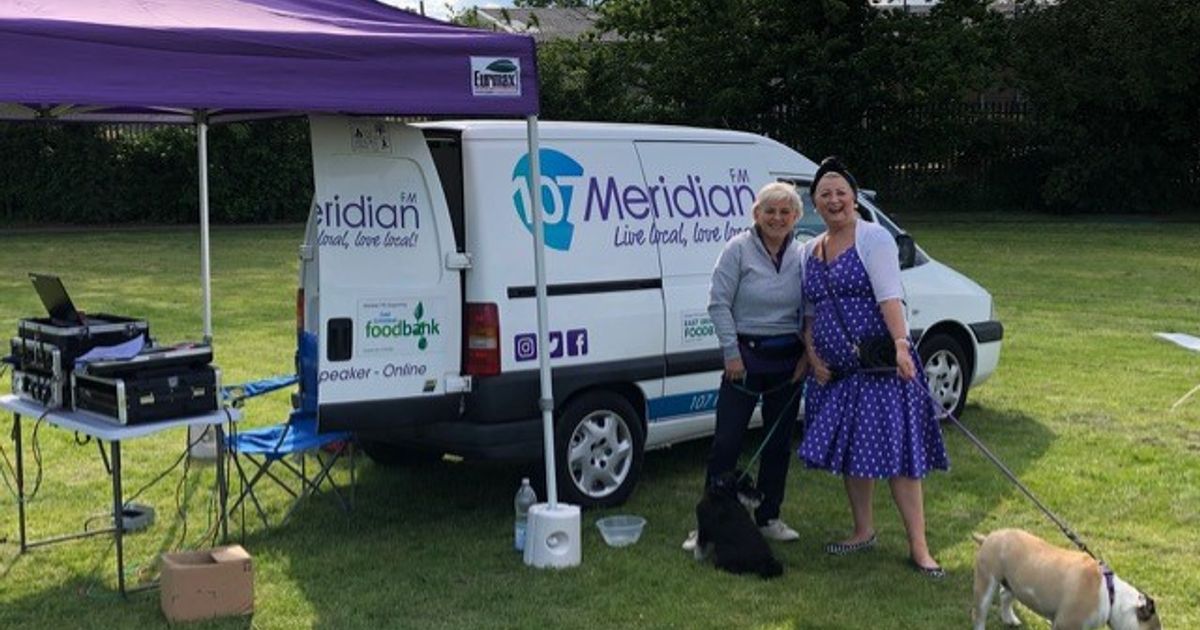 The Picnic at King George's Field was held on Thursday 2nd June and the Meridian FM team were there to compère the event.
Our new town Mayor Councillor Adam Peacock opened the event, just a few weeks into his new role as Mayor.
Councillor Peacock told the crowd how privileged he felt to have taken on the role during such a special year for Her Majesty. Councillor Peacock then read the Proclamation announcing the Queen's Platinum Jubilee.
The event was attend by local interest and charity groups.
Sam interviewed Thomas Poole of East Grinstead Scouts. He's been selected to join a unit of 36 young people from across West Sussex to represent our county at the next world Scout Jamboree in South Korea in 2023.
Tom was busy raising the £4,000 he needs to get to South Korea by selling cakes and sweets at the picnic and by taking part in an 18-mile hike in the coming months.
The scouts and the guides also went head to head in putting up a tent, and taking it down.
Mums and Dads had a tug of war, and of course there was the dog competition. The evening saw the excitement grow as the lighting of the beacon took place to huge cheers and applause, and of course The National Anthem.
Thanks goes to Councillor Helen Farren and her team for organising the event, to our Town Clerk Julie Holden for overseeing proceedings and of course our wonderful community for making the day so very very special.
Sadly neither Samantha Day's dog, Heidi, or JeannieB's dog, Dee Dee, won the dog show competition.
Meridian were delighted to be using their new van, funded by the East Grinstead Memorial Trust and wonderful new outside broadcasting equipment funded by Mid Sussex District Council.
Here are just a few pictures from the day.