Alan Wick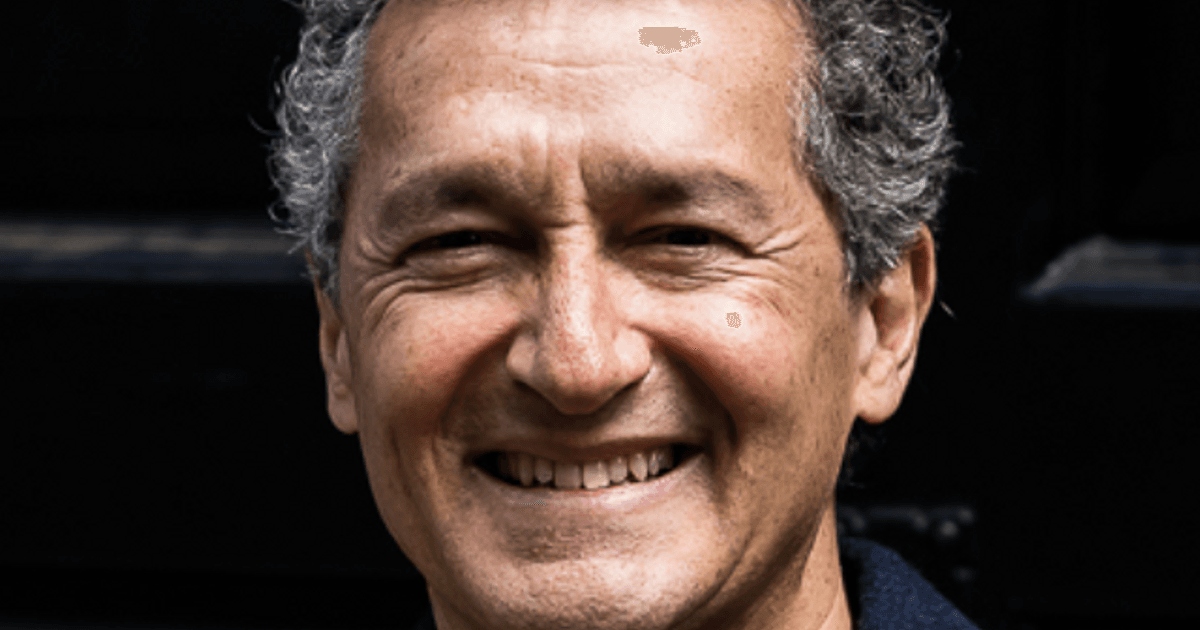 Business is in Alan's blood.
​He grew up in a family that, over several generations owned a variety of businesses: food manufacturing, high tech engineering, soft drinks manufacturing, hotels and property.
The joke in his family is that Alan's first words were "cash flow"!
He hated school, and couldn't wait to start his own business. He admits he was a rebel and always in trouble.
He tried hard to be a rock star as the drummer with Titus Oats, but in spite of enjoying an enthusiastic following, they couldn't get a recording contract that was essential in those days. They used to practise at the "The Tunnel" rehearsal studio near Waterloo. That's where Alan spotted an opportunity to rent sound equipment to other bands that rehearsed there.
And so his first business was born: Muscle Music.
It grew quickly. They supplied PA systems to artists as diverse as Colosseum II, Frank Sinatra, Motörhead, Ella Fitzgerald, Iron Maiden, Bay City Rollers, Heavy Metal Kids and The Drifters. Their biggest client was The Jam; Alan accompanied equipment as their live sound engineer for several years, travelling all over the world with them.
One day The Jam's manager made Alan an offer to buy Muscle Music, lock, stock and barrel.
He accepted the offer and invested the proceeds in creating a manufacturing arm of Turbosound, which had by far the best PA system designs he'd ever heard. They'd built a terrific reputation in the industry from supplying the PA system at Glastonbury for many years.
Over the next ten years, Turbosound scaled up, becoming a leading brand around the world. For some of the time, Alan lived in New York establishing the company in the US market. During that period, they merged with BSS, a leading professional audio electronics company, and formed a group, Edge Technology, to act as an umbrella to acquire other premium professional audio brands. Precision Devices was added soon afterwards.
The group's products were used by Pink Floyd, Michael Jackson, Paul McCartney, Abbey Road, BBC, Oasis, David Bowie, Dire Straits and many more. Alan even sold Turbosound speakers to The Grand Ole Opry, Carnegie Hall, and The Apollo, against stiff US competition.
In 1987, Turbosound won the Queen's Award for Export, the first in its domain to do so.
By the end of the 1980s, the company had around 100 people in three factories and a head office. And in 1990, the group was sold to AKG, a leading Austrian microphone manufacturer.
At that point, Alan left to try something new joining 3i's MBI network as a business angel exploring dozens of deals.
After looking around for a year or two, Alan invested in and joined an early stage hospitality sector training business, Stuart Scher Associates (later rebranded Scher International). They repositioned it from a general management training company to the only company in its field to offer a holistic view of customer service: measurement, advice and training. Clients included Hilton, Café Rouge, Caprice Holdings, The Savoy Hotel, Pret A Manger, Chewton Glen and Whitbread. The business scaled up over a number of years, and was sold successfully to TNS.
Through that period though, Alan missed his 'baby' and when an opportunity arose to buy Turbosound back, he led a Buy In Management Buy Out (a 'BIMBO'), and organised equity and loan funding from 3i and Bank of Scotland. But he did no due diligence, it was a heart over head decision. Alan soon realised the industry had changed, and the company lost money. That's when he learned the amount of work and stress involved in a turnaround; a few years later the company was sold again to a trade buyer.
After leaving Turbosound for the second time, he decided to start anew with a blank business card. People started to ask him for business advice and consulting. He found that he had a knack for dealing with whatever came his way, and what's more, Alan really enjoyed it.
He discovered the effectiveness of coaching while working with the charity Pilotlight, where he became a trustee for a number of years. Also during that period, Alan became a CEDR accredited mediator, which has proved useful for supporting his clients when they have strong differences of opinion.
He felt he'd found his vocation in life, but the problem was, he had no training. So Alan spent many years learning the principles of coaching, working with businesses of all shapes and sizes.
In 2016, his right arm and leg suddenly stopped working. Doctors in A&E told him they didn't know what was wrong and the worst case was that he may not come out of hospital alive.
While waiting for a diagnosis, he resolved that if he did make it out, Alan wanted to do everything he could to inspire and support as many entrepreneurs as possible, to help them maximise their own and their business's potential.
After six weeks in hospital he did make it out OK. He was diagnosed with a stroke, from which he's made an excellent recovery. He learned the importance of managing his energy. Alan is now doing exactly what he resolved to do in hospital, namely to inspire and support as many entrepreneurs as he possibly can.